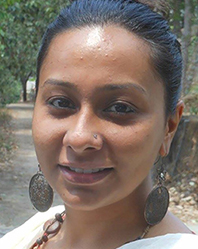 REETI MATHUR
Consultant, Editor & Writer, Grassroot Worker
Non-profit professional since 2004, with a decade of grassroots work experience in the social sector. Specific programme implementation and monitoring & evaluation of HIV prevention programs for high risk populations, women and children and Transgender communities. Freelance copy editor on social subjects. Consultant for proposal writing, program development and grant research for Indian, U.S., Thai and African organisations. Founder, Social Content Corner, 2022, a platform creating narratives on human resilience for social impact organisations. Continues to volunteer with non-profits.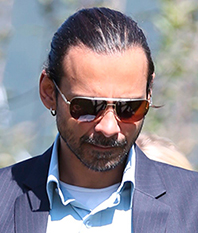 VARUN MATHUR
Film-maker, Artist
Cameraman, Field Producer, Writer/Director, primarily in documentary, for multiple national and international productions since 2004. Extensive travel in India and abroad to over one hundred filming locations, including in Europe, western and South Africa. Core Concept Team for the fiction feature film, 'The Owner', co-operatively written and directed by 19 global directors following a backpack around the world. Qualifications and interests centre around critical theory, cultural theory, indigenous belief systems, mythologies, narrative building, making music and painting.